Don't Be Afraid of Cooking with Charcoal: The Perfect Local Burger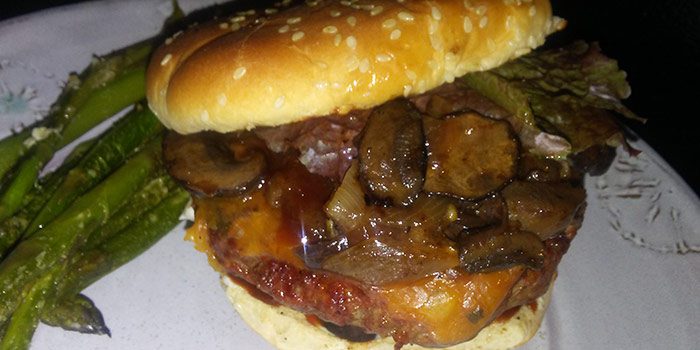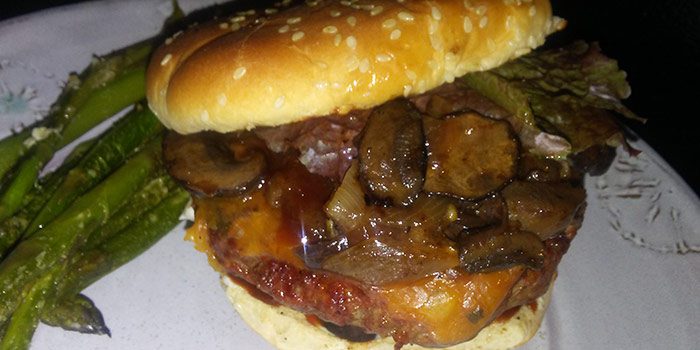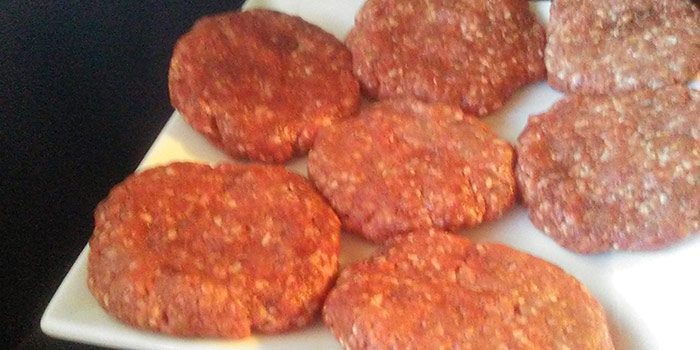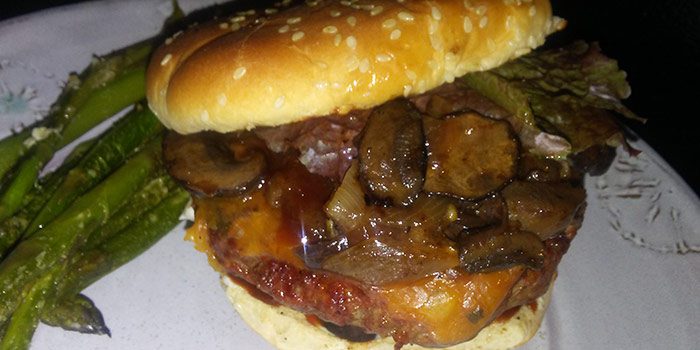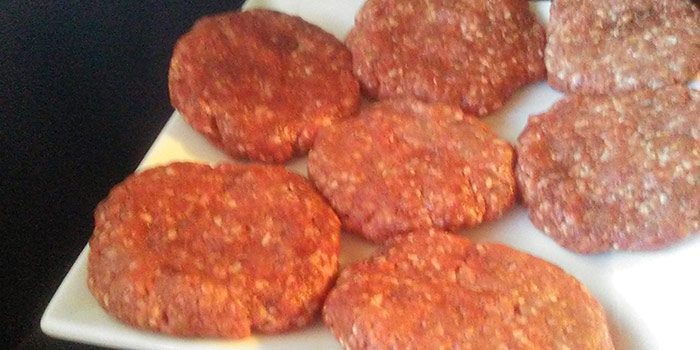 Nothing screams spring and summer like a grilled burger.
Grilling the perfect burger is easier than you think, but can go south with a couple of silly mistakes. Follow my simple steps and enjoy the perfect burger all year long.
Get Local Meat:

Get out to your local farmers market and find a farmer who can tell you all about the meat you are buying. Local meat might seem more expensive but you get what you pay for (for so many reasons. This is a whole other blog post)

Season and Pre-patty your burgers:

Just like you would marinate a steak, marinating your burger helps the flavors travel throughout the entire burger. I try to pat out my burgers in the morning so they are full of flavor in the afternoon or evening. My go-to burger seasoning:

– Sea salt
– Garlic powder
– Fresh ground black pepper
– Chili powder
– Dash of Worchestershire sauce

Blend the seasoning in well. Pat out your burgers so they are thin. As you cook them they will plump up (if you are using quality meat) so make them look bugger than the bun you plan to put them on.

Cook on Charcoal:

Cooking on charcoal adds a flavor that you can't get if you cook on propane, not to mention it is just as easy. Check out my previous blog, Don't Be Afraid of Cooking with Charcoal: Charcoal Grilling 101 to learn what you need to be a successful charcoal griller. Believe me, it makes a difference.

Toppings:

A great burger has to have great toppings. I love to top mine with good bacon, good cheese, and sautéed mushroom and onions. You can cook your toppings right on the grill as you cook your burgers. Cut up your onions and mushroom add a drizzle of Olive Oil and a dab of butter and put it in a foil pack. Stick that foil pack right on the grill for super easy clean up. Believe it or not you can grill back too. Lay a sheet of foil directly over the hot coals and cook away. Bacon is extremely fatty so be careful the fat doesn't drip off your tin foil and cause your coal to catch fire.

A spicy mayo, a simple combination of mayo and my favorite hot sauce, is what I spread on my bun to give it a little kick. My kids, however, prefer a BBQ mayo. Simply add your favorite BBQ sauce to a touch of mayo to add a touch of sweetness to your burger.

Take the Temp:

My husband loves his burger practically "Mooing." I, on the other hand, like mine cooked to a medium temperature. I have been cooking burgers so long I know the difference in temps simply but touching the center, but if you are new to cooking burgers TAKE THE TEMP so you don't ruin it. It takes not time at all and you will thank yourself for doing it. Here is an easy to use easy to read meat thermometer that is great for grilling.

The Bun:

I always try to find really good buns but it is not always easy. No worries! I have a simple solution to crappy white bread buns. When your burger is done grilling and the cheese is melted, put the burgers on the buns, place the buns in the bun bag and close the bag to let the bun steam. Sounds crazy but it is absolutely delicious. Another option is to grill your cheap white bread bun before you put the burger on it.

So here you have it, six simple steps to making your perfect burger. Now all you need to do it get grilling! Enjoy
2.

Don't Be Afraid of Cooking with Charcoal: The Perfect Local Burger