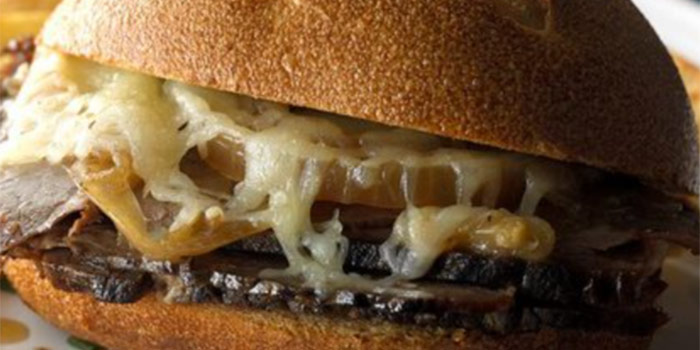 Grab your Roasted Beef and Au Jus Sauce at The Pittsboro Farmers Market to make the world's BEST and EASIEST French Dip Sandwich.
Follow these simple steps to mouth watering goodness:
In a skillet sautée a finely sliced onion in 2 teaspoons of butter. Lightly salt.
Set onions aside and put roast beef and Au Jus in the skillet to heat.
Butter the baguettes and sprinkle them with granulated garlic.
Lay roast beef on prepped bread.
Top the beef with provolone cheese!
Broil until melty.
Serve with a side of that delicious and warm au jus.