Beets and Caramelized Onions with Feta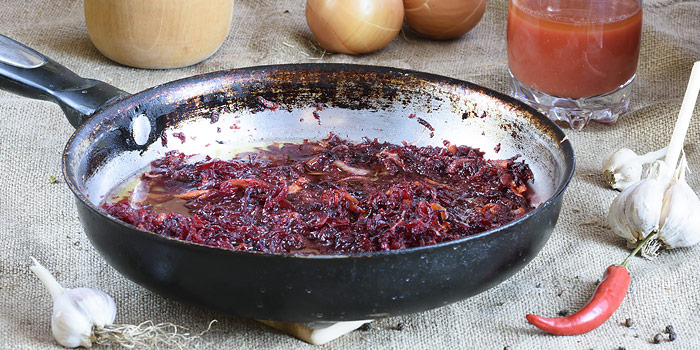 2 TBSP. Apple Cider Vinegar
1 Tsp. Dijon Mustard (Preferably Whole-Grain Or Coarse-Grain)
1/4 Tsp. Black Pepper
3/4 Tsp. Salt
5 TBSP. Olive Oil
1 lb. Onions (2 Medium), Quartered Lengthwise, Then Cut Crosswise Into 1-Inch Pieces
2 (15 oz.) Cans Small Whole Beets, Drained And Quartered (Or Halved If Very Small)
3 oz. Crumbled Feta (1/2 Cup)
1/4 Cup Pine Nuts (1 Oz), Toasted And Coarsely Chopped
Whisk together vinegar, mustard, pepper, and 1/2 teaspoon salt in a large bowl, then add 3 tablespoons oil in a slow stream, whisking until combined well.
Cook onions with remaining 1/4 teaspoon salt in remaining 2 tablespoons oil in a 12-inch heavy skillet over moderate heat, stirring occasionally, until golden brown, 18 to 20 minutes. Add onions to dressing, then add beets and cheese, stirring gently to combine. Serve sprinkled with pine nuts.
Makes 4 first-course or side-dish servings.
Active time: 20 min, Start to finish: 45 min
Source: Gourmet Magazine, September 2003