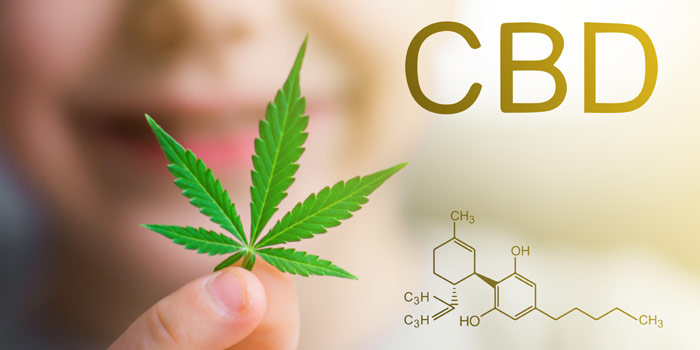 CBD, or Cannabidiol, is a chemical compound found in the flower of the cannabis sativa plant.
It has been known and used throughout history for it many medical benefits.
With the passing of the 2018 Farm Bill, CBD has become legal federally in all 50 states and is legal in may countries. CBD is booming in popularity because of all its health benefits without any psychoactive side effects that is experienced with THC.
But, if there is no high associated with CBD than what does it feel like when you take CBD?
There is no actual feeling to label CBD with other than the absence of many different feelings.
Absence is defined as the the lack of or the nonexistence of, and when you use CBD on a consistent basis your body and mind begins to function without chronic debilitating feelings that slow us down from feeling our absolutely best.
The Absence of Anxiousness
What does it feel like to feel less anxious? It is liberating. Life becomes more enjoyable and you begin to enjoy the world and people around you.
The Absence of Stress
What does it feel like to feel less stressed? It feels rewarding. Rewarding to be able to handle life and all it throughs at you with grace and patience.
The Absence of Nerves
What does it feel like to feel less nervous? It feels euphoric. The ability to look your nerves in the face, step outside your comfort zone and achieve your goals is priceless.
The Absence of Irritability
What does it feel like to feel less irritable? It feels relaxing. Life becomes more enjoyable when you are able to find pleasure in what once caused frustration and anger.
The Absence of Sleepiness
What does it feel like to feel less exhausted? You feel accomplished because you are able to get more done without feeling restless and sluggish.
The absence of Pain
What does it feel like to feel less pain? Simply amazing and invigorating?
The absence of Blah
What does it feel like to feel less blah. It feels energizing. When you don't feel blah you accomplish more and at the end of the day you feel satisfied.
My Story
Since I have started taking HempWorx CBD oil on a daily consistent basis I enjoy life to the fullest. I am enjoying my kids to a degree that was once not there. My marriage is better then ever. I enjoy my work. I get more in the house done. I find time to spend with my friends. I devote time for self-health. I am an all-around better person for myself, for my family, for my friends, for my community, and for anyone who I cross paths with everyday.
Know Where your Oil is coming From
It is important when shopping for CBD oils that you educate yourself on the farm and the company that your oils are coming from.
You want to make sure that the CBD oils is:
Third party tested for molds, mildew, potency and toxins
CO2 extraction extraction method
Growing practices are organic or Non GMO
Here are 7 simple tips to consider when buying CBD oils:
https://lillydenfarm.com/cbd-oil-considerations-when-buying/
The HempWorx Difference
HempWorx purchases all of its hemp from one family farm in Kentucky, Gen Canna. This is awesome for consistency and quality control. Also because we are keeping it all in the USA!! Gen Canna grows all their industrial organically and the CBD is extracted using a CO2 extraction process which is 100% natural.
The carrier oil that is used in HempWorx CBD oils is hemp seed oil. This has a couple of great benefits. One, hemp oil has finer molecules compared to other oils like coconut, olive or grape so the absorption rate is more 90% when held under the tongue for over a minute. Another reason hemp seed oil is ideal is because it has other cannabinoids in it that all work together to improve overall health. With hemp seed oil you are reaping the benefits of the entire hemp plant and not just the CBD extract.
HempWorx has all its products and oils third party tested by multiple third parties to ensure that the products and CBD of free of any kind of contaminants like mold or mildew, that the potency if true to what is on the label, as well as other test that prove the product is top quality. This is important because there is no labeling laws enforced on CBD products. Companies can put whatever they want on their labels not to mention they can be bottling a product full of contaminates unknowingly. Every bottle of HempWorx has a number on it that can be cross referenced.
HempWorx CBD oils have no more then 3 ingredients in them. The natural only has 2 ingredients in it, CBD and hemp seed oil. They other two oils have 3, CBD, hemp seed oils and natural flavor either peppermint or cinnamon.
HempWorx has a 60 day money back empty bottle guarantee too. Bonus!!!
What are you waiting for? Start feeling the absence today with HempWorx CBD oil.
Interested in becoming a HempWorx affiliate? Get more information.
Also check out additional products from My Daily Choice that help promote a healthy lifestyle.
FDA Disclaimer:
These statements have not been evaluated by the Food and Drug Administration. These products are not intended to diagnose, treat, cure or prevent any disease. MyDailyChoice, Inc. assumes no responsibility for the improper use of and self-diagnosis and/or treatment using these products. Our products should not be confused with prescription medicine and they should not be used as a substitute for medically supervised therapy. If you suspect you suffer from clinical deficiencies, consult a licensed, qualified medical doctor. You must be at least 18 years old to visit our website and make product purchases. We do not make any health claims about our products at MyDailyChoice. Before taking our products, it's wise to check with your physician or medical doctor. It is especially important for people who are: pregnant, chronically ill, elderly, under 18, taking prescription or over the counter medicines. None of the information on our website is intended to be an enticement to purchase and may not be construed as medical advice or instruction. The use of any of our products for any reason, other than to increase general health & wellness, is neither, implied nor advocated by MyDailyChoice, Inc.