CBD Oil Considerations When Buying
7 things to consider when buying CBD oil:
The CBD industry is booming and people all around the world are capitalizing on the CBD consumers. All CBD is not created equal. Know what you are buying. Do your research. I compiled a list of top 7 things to consider when buying CBD oil.
HempWorx CBD oils and CBD products are leading in the industry because of quality, extraction method, growing practices, and product quality.
Be sure you are using a quality product. Read the labels for additives, chemicals and unnecessary ingredients that dilute and destroy the product. Check lab results, COAs, mold + toxicity reports, gas and chromatography reports, etc.
Check extraction method – CO2 is best. Ethanol tends to leave behind solvents and residue in the oil. Check the source of the farm. Not all are compliant.
Check reviews! Some people get sick from taking a crappy CBD, others have phenomenal results – again quality matters. Check the return policy, not all CBD oil companies will refund you if you have a poor experience.
Serving suggestion varies based on the individual person. Some need 15mg a day and others need 30mg. Synthetic CBD requires a higher amount, (50mg / day) natural is typically lower (20mg – 30mg).
Don't be sold by marketing terms such as nanotechnology, liposomal, bioavailability etc – there is zero science backing this regarding CBD.
Full spectrum will likely give better results (the therapeutic range is much wider) VS a CBD only product but if you're worried about drug testing then get a CBD only product as the THC in the full spectrum can show up on a drug test.
The only brand I know that meets these requirements is HempWorx.
Have more questions about CBD oils, what to look for, how they can help you, and where to buy them?
Email me, text/call me 919-356-3150, or visit my website at hempworx.com/farmacist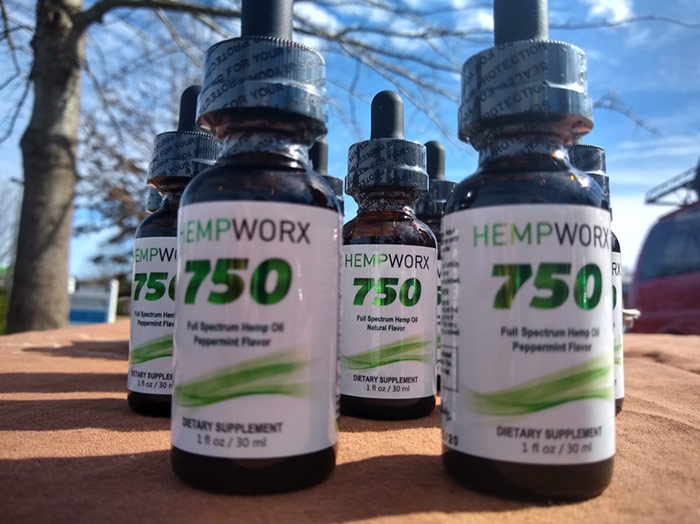 FDA Disclaimer:
These statements have not been evaluated by the Food and Drug Administration. These products are not intended to diagnose, treat, cure or prevent any disease. MyDailyChoice, Inc. assumes no responsibility for the improper use of and self-diagnosis and/or treatment using these products. Our products should not be confused with prescription medicine and they should not be used as a substitute for medically supervised therapy. If you suspect you suffer from clinical deficiencies, consult a licensed, qualified medical doctor. You must be at least 18 years old to visit our website and make product purchases. We do not make any health claims about our products at MyDailyChoice. Before taking our products, it's wise to check with your physician or medical doctor. It is especially important for people who are: pregnant, chronically ill, elderly, under 18, taking prescription or over the counter medicines. None of the information on our website is intended to be an enticement to purchase and may not be construed as medical advice or instruction. The use of any of our products for any reason, other than to increase general health & wellness, is neither, implied nor advocated by MyDailyChoice, Inc.