Turkey (or Chicken) Salad with Cranberry Mayo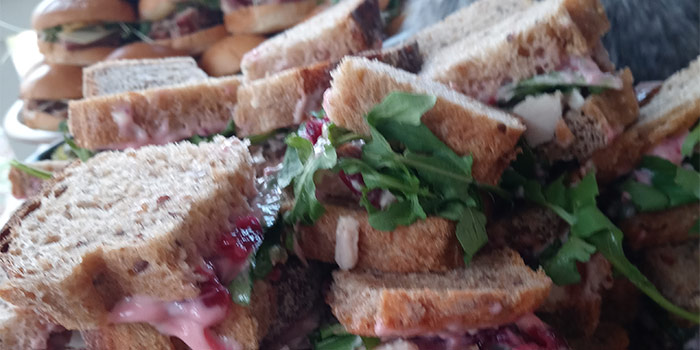 Have left over turkey and you are not sure what to do with it?
Make this holiday inspired salad and serve over crisp lettuce or on fresh, crusty multigrain bread. My favorite bread is Chicken Bridge bread. If you pick it up at the Chatham Market Place they will slice it for you.
Ingredients
Chicken Salad
Leftover Lilly Den Farm Turkey or chicken pulled off the carcass and chopped
Finely Chopped Celery
Salt
Pepper
Garlic Powder
Cranberry Mayo
Ocean Spray Cranberries – Follow cranberry sauce recipe on back of bag
Mayo
Salt
Pepper
Garlic Powder
When making the Cranberry Mayo, keep in mind homemade cranberry sauce is the best because you get the nice cranberry chunks in your salad, but canned cranberry sauce will work as well.
Simply mix all the mayo ingredients to taste and toss in the pulled and chopped turkey and diced celery. It is so simple and so tasty.
Happy Holidays everyone!