Sirloin Tip Steaks with Mushroom Gravy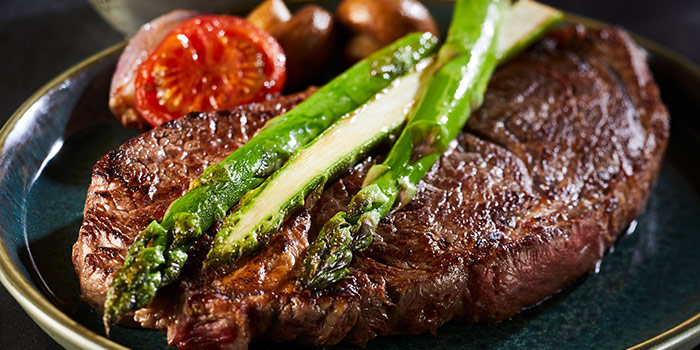 Want an incredibly delicious steak dinner without burning a hole in your pocket?
Well, I have the meal for you. Not only is it totally affordable and tasty, it is super fast and easy.
Sirloin tip steaks come off of the sirloin roast, most commonly used to make slicing roast beef. They are a great steak, tender and packed with flavor and they will not break the bank. Add a mushroom gravy and a side of roasted vegetables for a dinner that will not disappoint.
Cooking Sirloin Tip Steaks
Sirloin tip steaks can definitely be cooked on the stove top, in the oven or under the broiler, but my preferred cooking method is on a hot, hot grill. Turn your grill on and let it get to 450 degrees. Brush the grill grates with oil to avoid sticking. Season the sirloin tip steaks with salt, pepper and garlic powder and stab the steak with a fork to get the seasonings into the meat. Let the dry rub marinate while the grill is getting hot.

Mushroom Gravy
Melt one stick of butter in a large skillet over medium-high heat. Sauté the 2 chopped shallots until they're transparent.
Add in the sliced portobello mushrooms with a sprinkle of salt and cover the skillet. Simmer for 5 minutes
Pour one can of 2 cups of beef broth and burgundy wine into the skillet and increase the heat to high.
Bring the mixture to a boil and continue to cook until the mixture reduces and thickens.
Cook steaks to desired doneness and pour mushroom gravy over the steaks. This dish is great served with steamed or roasted vegetables and white rice.