Shrimp, Avocado, & Tomatillo Salad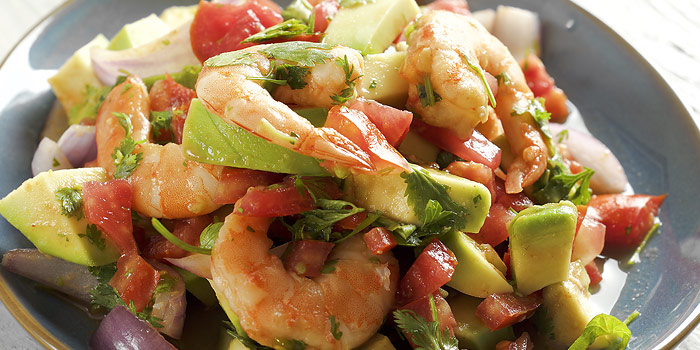 Boil 1 pound of shrimp, cool and remove the shells.
Marinate in 1/4 cup lime juice for 1 hour.
Drain and combine with:
1/4 lb. Diced Tomatillos
6 Sliced Green Onions,
2 Chopped Jalapenos,
1/2 Cup Chopped Cilantro,
2 Cloves Chopped Garlic,
1 Coarsely Chopped Avocado
Salt And Pepper To Taste
Easy and refreshing!