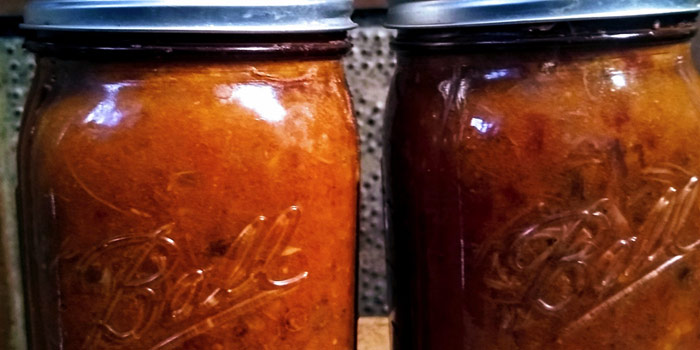 One of the first meals that Tucker every cooked for his newly found city girl, that would be me, was roasted beef heart chili.
It was a recipe that his dad has passed down to him. A recipe that was cooked up in their little town of Schoharie, NY and shared with friends and family throughout his childhood.
I have to admit, I was not looking forward to eating beef heart chili but it made the house smell so warm and inviting I could resist when dinner was served.
To my pleasant surprise, it was delicious. It was meaty and rich. Tucker stole my heart with his dad's heart chili recipe.
Even better yet, did you know that beef heart offers some of the densest sources of nutrients like B vitamins, iron, phosphorus, copper and magnesium, and are rich with the most important fat-soluble vitamins, A, D, E and K?
It is an absolute no brainer that this is a recipe worth trying.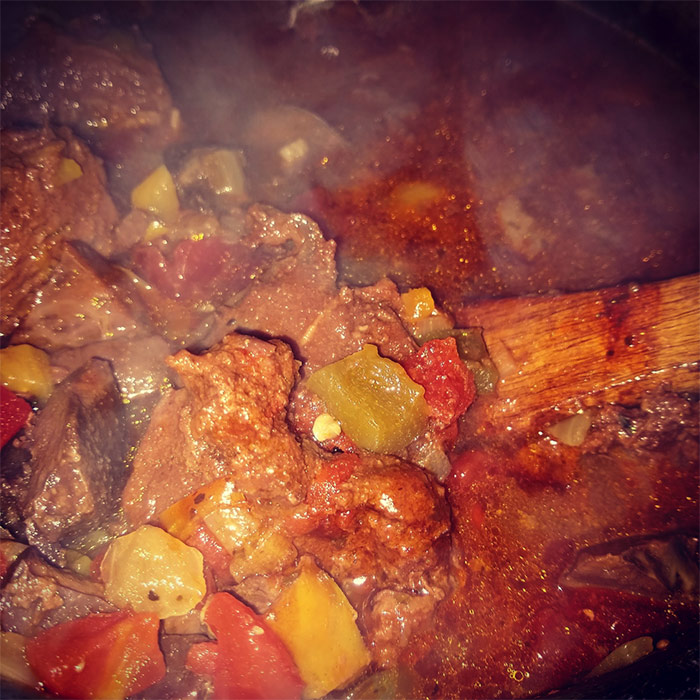 Steps to making Roasted Beef Heart Chili:
Cut away the fat, connective tissue, valves and tendons, cut it into slices and salt the beef heart. Place on a roasting pan and cover with tin foil. Cook on 250 degrees for 2 hours; then uncover and cook for an additional 30 minutes.
Cube beef stew tips, beef tongue or any other cut of beef that will add a different texture and meatiness to the stew. Season with salt, garlic, pepper, chili, paprika, and cayenne pepper. Marinate for 2+ hours while the beef heart is roasting.
In dutch oven, saute red onions, red, yellow and green bell pepper, (jalapeno peppers if you like your chili hot) in a little bit of olive oil. Salt your onions and peppers and cook until tender.
Once your heart is done roasting, let it cool and cut into smaller bite size pieces. Add your heart to the pepper and onion mixture, toss in your cubed marinated beef, a can of diced tomatoes, a pint of porter, and season with a little more salt.
Cook on low heat for 8 hours. Take the lid off, add a small can of tomato paste, some local honey and seasoning to taste. Let cook for another 45 minutes.
Serve with grated fresh cheddar cheese, sour cream and corn bread (or tortilla chips).