Pet Milk CSA Starts next week!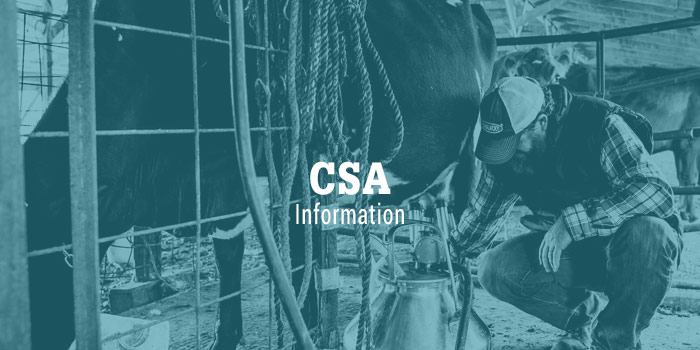 Due to popular demand of our pet milk product we will begin a pet milk CSA!
Milk CSA Guidelines:
The CSA will run in 5 week increments meaning you will pay for your milk 5 weeks in advance.
Choose a day to pick up (Thursday or Saturday)
If you can't pick up your milk at one of the pick up locations you are welcome to come to the farm to pick it up. If it is not picked up and you contact us after 5 days we will be happy freeze your gallon(s).
If you don't pick up your gallon(s) each week you will loose that weeks share.
Pick up locations:
Thursdays from 3:30-6:30 at the Pittsboro Farmers Market
Saturday from 8:00-1:00 at the Chatham Mills Market
Saturday from 8:30-12:20 at the Holly Springs Market
Pickup time and locations will change after the market season is over but we will still be offering a Thursday and Saturday pickup.
Why join the pet milk CSA?
Save money!
You are guaranteed your milk every week no matter what time you get to the market.
Help your local farmer.
Why are we decide to starting a pet milk CSA?
To guarantee milk to the costumers who want it weekly regardless of what time they can make it to the market.
To keep our milk sales organized.
To help keep up with the increasing demand.
How do I sign-up for the Pet Milk CSA?
Email us your name, the number of gallons per week, your phone number, what day and place you will pick up your pet milk. You can also sign up on our website.
– OR –
Stop by one of the farmer markets that we attend to sign up there.
CSA Pet Milk 5 Week Payment Schedule
Payment 1: July 18/20 to Aug 15/17
Payment 2: Aug 22/24 to Sept 19/21
Payment 3: Sept 26/28 to Oct 24/26
Payment 4: Oct 31/ Nov 2 to Nov 28/30
Payment 5: Dec 5/7 to Jan 2/4
Payment 6: Jan 9/11 to Feb 6/8
CSA payment is due the first pickup of each five week increment. We will continue a 5 week schedule throughout the year.
Pet Milk CSA Price List
$4 a week for a half gallon in glass: Total $20 (5week payment total)
$5 a week for a half gallon in plastic: Total $25 (5week payment total)
$7 a week for a gallon in glass: Total $35 (5week payment total)
$8 a week for a gallon in plastic: Total $40 (5week payment total)
Pet Milk Non-CSA Price List
$5 for a half gallon in glass
$6 a half gallon in plastic
$9 for a gallon in glass
$10 for a gallon in plastic