Order Your Super Bowl LV Special Today!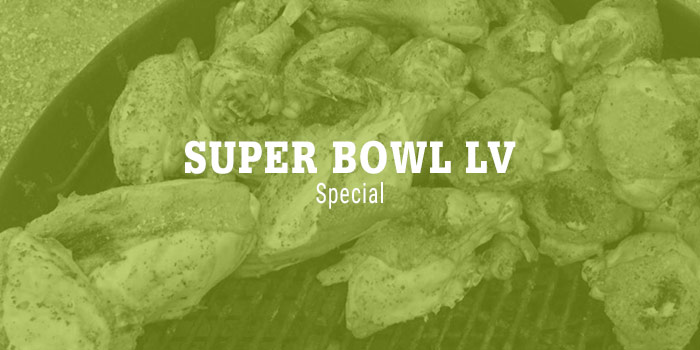 Nothing Says Super Bowl Like Wings And Chili.
Order your Super Bowl Special today and get simple make ahead recipes that will be sure to please!
$20 Super Bowl Special:
2 lbs. Chicken Wings
1 lb. Ground Beef: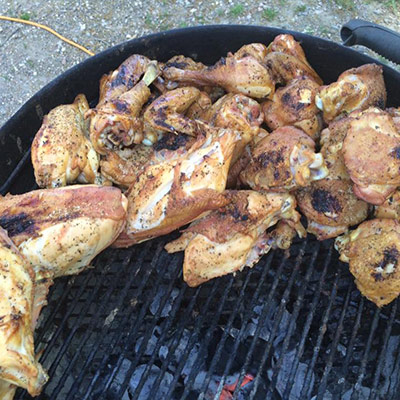 Chicken Wings
Chicken Wings:
Marinate 6 lbs of chicken wings in salt, pepper, garlic powder, chili powder, and 1 cup of apple cider vinegar for 2-24 hours. Place wings over heat on the grill to crisp them. Then move away from heat and smoke for 45 minutes or until meat starts falling off bone.
Blue Cheese:
In a food processor blend one cup of mayonnaise with 3 fresh garlic cloves, fresh cracked pepper, a teaspoon of salt, and 3/4 of a half ounce blue cheese container. Slowly pour in buttermilk until desired thickness. Top with fresh cracked pepper and the rest of the blue cheese.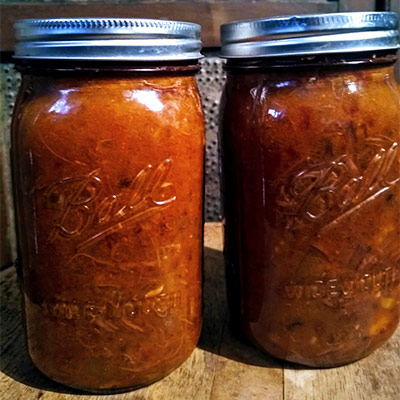 Simple Chili
Take one onion and one bell pepper and a tablespoon of canola oil until softened. Add ground beef and seasoned with homemade taco seasoning or a taco seasoning packet. Add a jar of your favorite salsa, a can of black beans, a can of pinto beans, a can of white corn, a can of petite diced tomatoes. Stir and simmer. Serve with sour cream, shredded cheddar cheese, and tortilla chips.
Pick Up:
Wednesday in Garner at 3:00
Thursday at Pittsboro Farmers Market 3:00-6:00
Saturday at Carolina Brewery and Grill in Pittsboro 12:00-2:00
Pick up at the Farm by appointment.