Homemade Raw Eggnog Recipe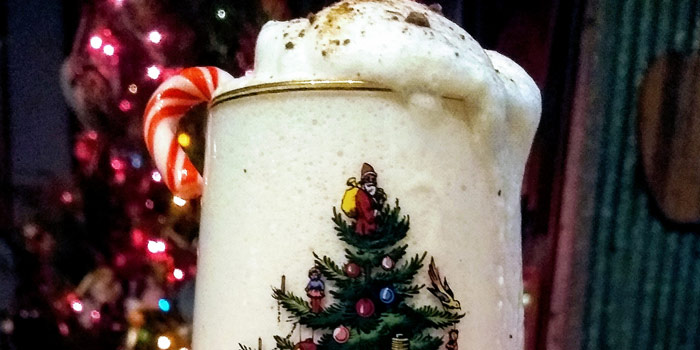 You know it is the holiday season when the eggnog is out in all the stores, but if you are anything like me you do not love store bought eggnog because it is way too thick, too sweet, and over spiced.
I actually just figured I hated eggnog and that was that. Until one day my daughter, the world's biggest eggnog lover, asked if we could make our own eggnog. I was totally down with that especially because we have the cream, milk, and eggs right here on the farm. Well, needless to say, my love for eggnog has changed. I promise you that you will love homemade raw eggnog. It is light in texture yet creamy with the perfect amount of sweet and spicy.
Ingredients:
2 Cups Whole Raw Cream
2 Cups Whole Raw Milk
4 Farm Fresh Eggs
1/3 Cup of Raw Sugar
1 TBSP. additional raw sugar
1 Tsp. Fresh Grated Nutmeg
Spiced rum or bourbon (optional)
Directions:
Separate your egg whites from your egg yolks. In a mixing bowl (I us my kitchen aid with the whisk attachment) beat you egg yolks until they are light in color and fluffy. Add your sugar to your light fluffy egg yolks and beat until they are almost white. Blend in the cream, milk, nutmeg and rum. Transfer this into another bowl if you are using a Kitchen Aid Stand Mixer or just grab another bowl to start whisking the egg whites. In a clean bowl beat your egg white until they double in size. Add remaining tablespoon of sugar and beat until the whites a very airy. Fold in egg white mixture to the egg yolk mixture.
Pour into a glass, grate a little more fresh nutmeg on top and enjoy!