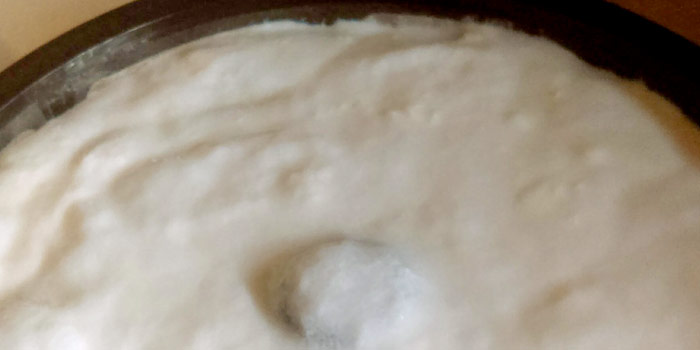 It is so easy to go to the store and buy some yogurt but it could never compare to the amazing taste of homemade yogurt. Best of all, it only takes 2 basic ingredients and a couple of simple steps. Just about anyone can make homemade yogurt and everyone will eat it!
For tastiest results, raw whole milk works best but you can make it with pasteurized whole milk as well. Using 2% will work too but your end product will not be as thick or nearly as tasty. Milk is packed with healthy fats and protein so go for the whole milk. You will be glad you did.
All you need to successfully make Creamy Homemade Yogurt at home is:
1/2 Gallon of Whole Milk
3 TBSP of Dannon Whole Milk Plain Yogurt (I have tried all different brands of starter yogurt including organic and my own raw milk starter. Dannon works the best)
Really, it is that simple!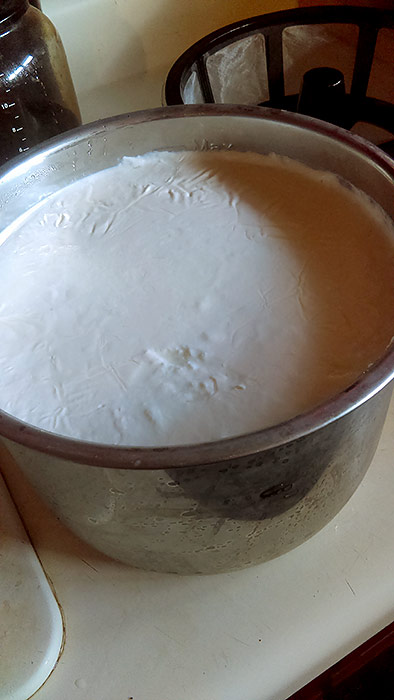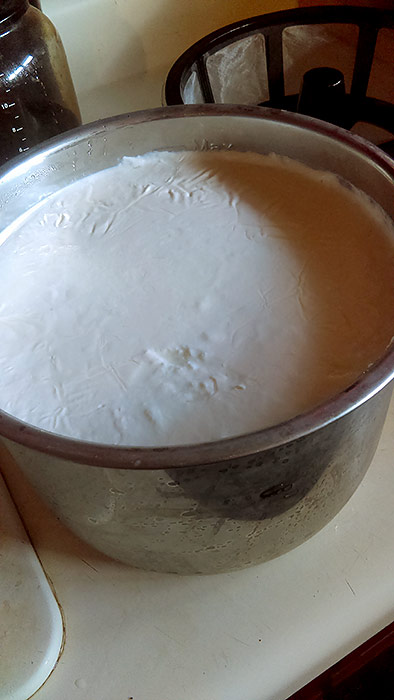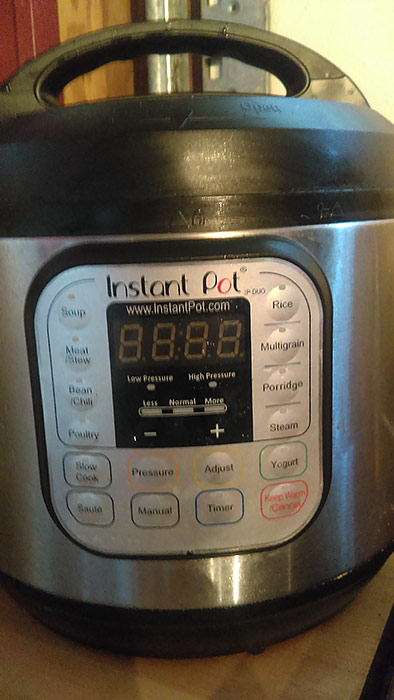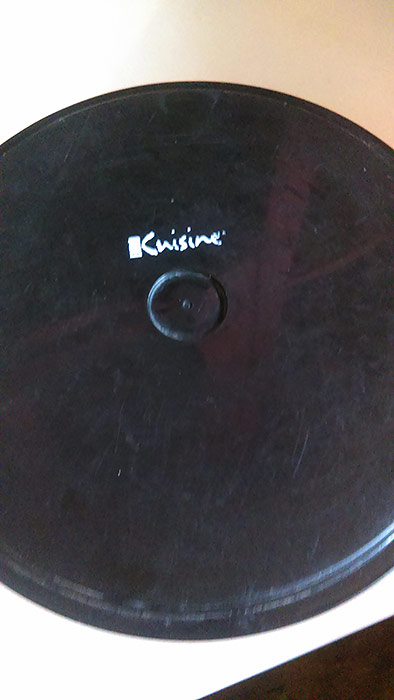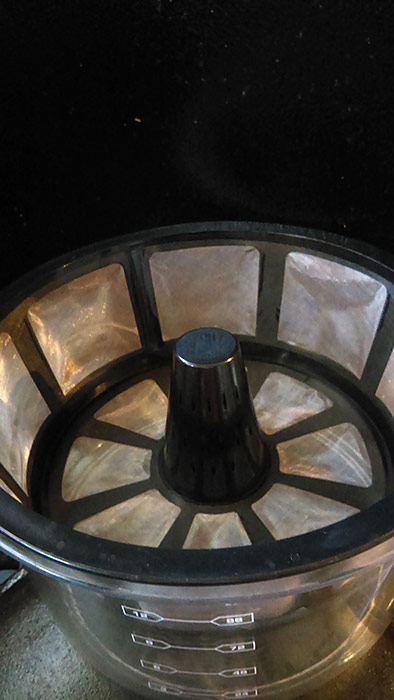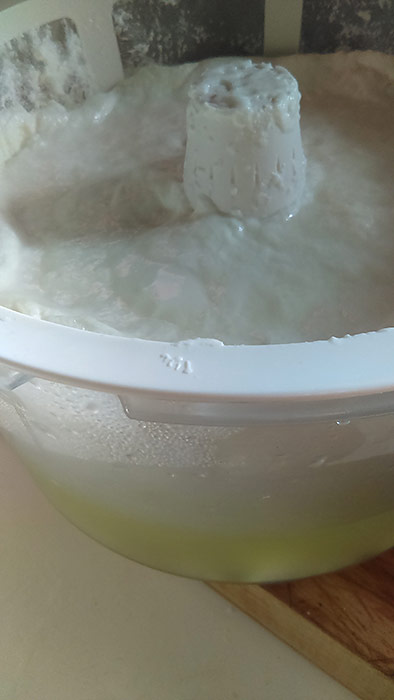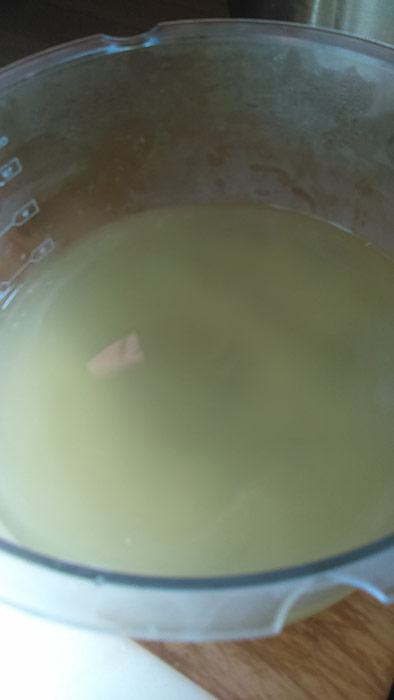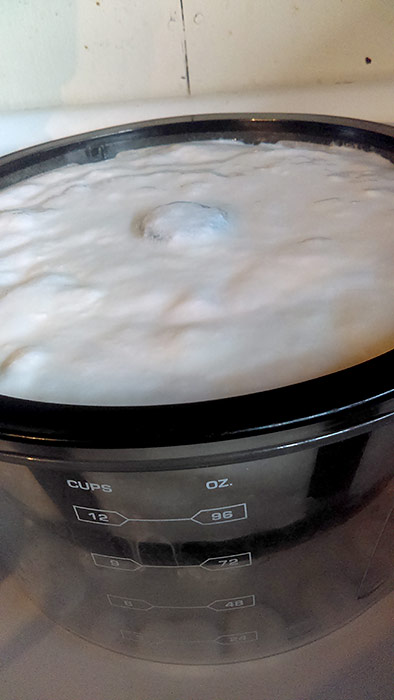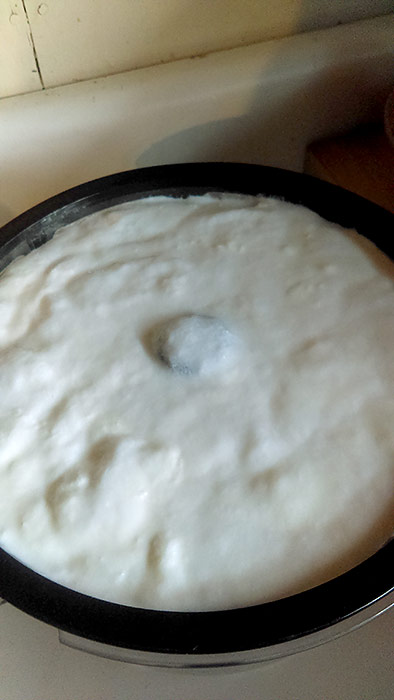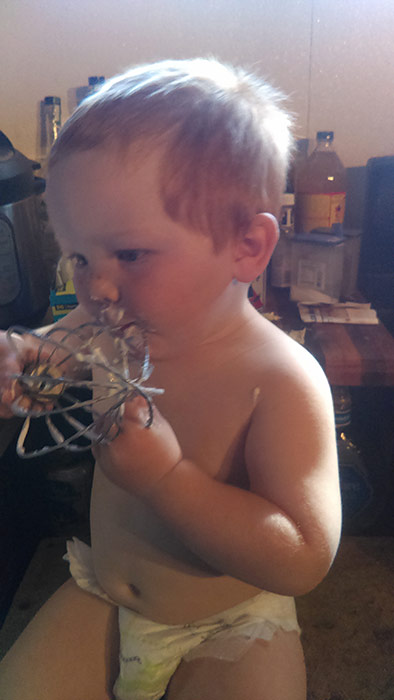 The trick to making great yogurt is to get your milk up to 100˚F and keep it there for 10+ hours. I have tried all the tricks in the book and I found that the Instapot works the best. It makes it easy and fool proof not to mention it has so many other amazing features to make any busy life easier.
Pour you milk into the Instapot cold and gently stir in your yogurt starter. Close the lid and press "Yogurt" then press "+" button until it reads 12 hours. Set it for 12 hours because it takes about 2 hours to get the milk to 100˚.
After 12 hours the Instapot will turn off. Open the lid and give your yogurt a gentle stir. At this point your yogurt is ready to eat. However, I like to strain mine to make it ticker and creamier. One half gallon of milk fits perfectly into Euro Cuisine Greek Yogurt Maker. Plus it fits comfortably in just about any refrigerator. Pour your homemade yogurt into your strainer, shut the lid and let it sit in your refrigerator for 12+/- hours.
Now you have your yogurt and whey. Whey has many health benefits. There are many recipes that call for fresh whey. It is also a great protein boost from back yard chickens.
Finally, dump your strained yogurt into a bowl and give it a quick whip with a stand mixer or hand held mixer. They both work equally as well.
Now you are ready to dive in and eat your creation. Top it with local raw honey, fresh fruits or just eat it plain. Enjoy!!!!