Cider Braised Polish Sausage with Sautéed Onions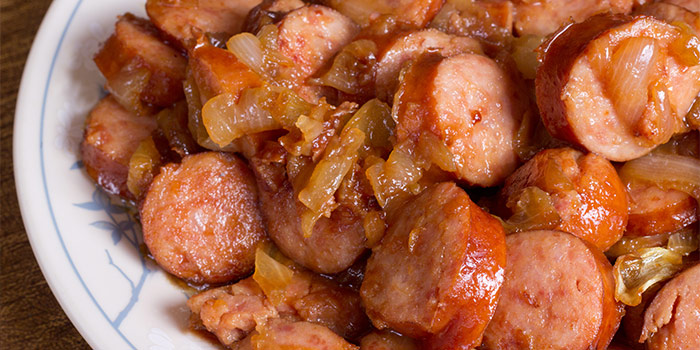 Melt in your mouth delicious and extremely easy dinner that will give you all the fall feels.
Our Polish sausages are meaty and packed with so much flavor. They are the perfect comfort food for cool fall nights. Best yet, they are so easy to make.
Ingredients
Lilly Den Farm Polish Sausage
1 TBSP. olive oil
2 Onions
1 Tsp. brown sugar
Handful of fresh thyme (1 teaspoon dried)
1 Cup Apple Cider
3/4 Cup chicken stock
Whole ground mustard
Directions
In a large pan, heat oil over medium-high heat, brown polish sausage until the are browned on all sides. Place sausages on a plate.
In the same pan stir in onions, sugar, and thyme. Sprinkle with a pinch of salt. Cook over medium heat, stirring occasionally until brown. Add cider and stock and bring to a boil before you add polish sausage back into the pan, cover and simmer for 20 minutes.
Remove sausages and increase heat. Reduce onion stock for 5-10 minutes on high heat.
Serve with your favorite whole grain mustard.