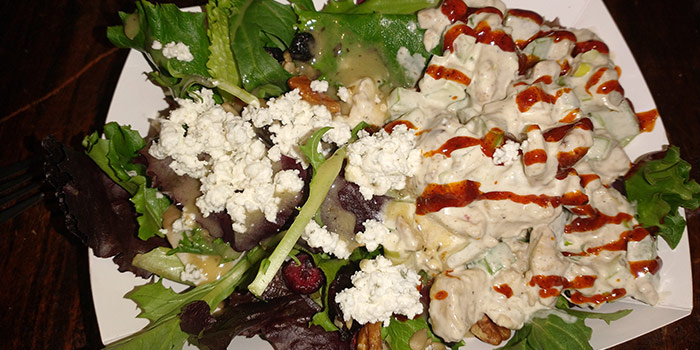 Summertime is the perfect time of year to eat small.
One of my favorite summertime lunches is cold chicken salad over a bed of lettuce with a light vinaigrette dressing. It is packed with protein to keep you full throughout the day but light and cool in the hot summer temperatures.
What makes chicken salad an even better summertime meal is that it is so easy to prep ahead of time by including cooking the chicken when you are making a dinner earlier in the week,
One of our go to and easy dinners is chicken stir fry over rice or roasted potatoes. When I plan this dinner I also plan on making chicken salad. My chicken salad marinade and my chicken stir fry marinade are the same so I can cook it all up at once and set aside the amount of chicken I will need to make my cold salad later in the week.
Let's talk about chicken marinade. There are so many marinades out there on the markets and many of them are amazing. If you have a marinade that you love, stick with that one. I make a simple marinade of apple cider vinegar, oil, salt, pepper and poultry seasoning. The vinegar and the salt penetrate the chicken to make it burst with flavor every single bite. It is important to note that I cut my chicken up into bite size pieces or even smaller pieces before I put it in the marinade. This will save you time when you are actually making your chicken salad.
Ingredients
1 lb Chicken breast cut up into bite size pieces
1 Cup marinade
2 Stalks of celery chopped up
1/2 Cup Mayo
Salt and Pepper to taste
Marinade
1 TBSP Poultry Seasoning
1 Tsp Salt
1 TBSP Canola oil
1 TBSP Apple cider vinegar
Directions:
Place cut up chicken in a ziplock bag and marinate for 2-6 hours.
Cook chicken in a skillet on medium heat until cooked through and cool (it really helps to cook the night before).
Once chicken is cool add the remaining ingredients and mix well.
Serve over a bed of lettuce or make a sandwich.
Enjoy!