2010 Lilly Den Farm September Newsletter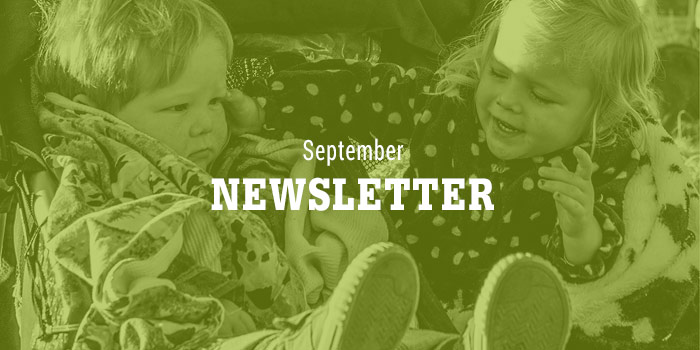 Thank you to everyone one for kicking off our farmer's market experience. We are having an amazing time meeting everyone and providing the community with quality meat. We are excited to able to offer our products year round and continue to see our customers on a weekly basis throughout the fall and winter.
Our Products
We have been selling a lot of meat at the markets and off the farm. Most of you will be happy to know that we are picking up a steer from the butcher and will have a full supply of beef for next Tuesday's market at Fearington Village, September 14, 2010. We also have most cuts of pork available. If you would like to place an order before the markets contact Tucker at (919) 356-5330 or email us to ensure that you get the cuts and variety you are looking for.
We are so excited to be receiving all the brewer's grain from Carolina Brewery to feed our pigs and other animals. Our pigs are happy and full on local grains and our steers are feed this delicious grain as they are in their finishing stage. We are working closely with Jon Conley and the rest of his brew crew to improve our farm while keeping the best interest of all the animals first.
Animal News
We increased our flock size due to popular demand of Lilly Den customers for free range eggs. Currently we only have a small flock of laying chickens but we are hoping to have our additional 30 hens laying in the next 7 weeks.
CSA
If you are interested in receiving a weekly supply of a naturally raised meats throughout the fall, winter, and spring you should check out our CSA. We have three different size options to choice from hoping to meet everyone's needs. We decided to add additional single, couple, and family shares to our CSA. Memberships are available for sign up on our website.
Don't forget to sign up for your Thanksgiving Turkeys. Turkeys are limited and are on a first come first serve bases. If you have any questions about our CSA or reserving a thanksgiving turkey please email us or call Tucker at (919) 356-5330.
While you are on our website don't forget to check out and respond to our blog entry. It talks about the process or humanly raising veal, what goes into raising veal, and why veal is so different then beef.
Lilly Den and Cattle Showing
Tucker was honored to judge the Silk Hope Jr. Show on Saturday, September 13, 2010 at the Silk Hope Farmers Days. Congratulations to all the exhibitors on a fine job!
Finding our Products
Our products are available any time for purchase at Lilly Den Farm in Goldston. Come check us out! We're also available at these establishments.
Farmers Markets
Fearington Farmers Market, between Chapel Hill and Pittsboro on 15/501, Tuesdays from 4:00-7:30
Pittsboro Farmers Market, located on 64 business in Pittsboro, Thursdays from 3:30-6:00.
Pittsboro's farmers market just got better with the wonderful addition to Carol's Good Earth Farm. Robert and Jim provide the most amazing fresh cut bouquets that last and last.
Carolina Brewery's Farmers Market, located on 15/501 in Pittsboro, Saturday mornings from 8:00-12:00
Fearington Market, Pittsboro Market, and Carolina Brewery's Farmers Market just got a new wood craft vendor, Jeff. He makes gorgeous cutting boards, lamps, Adirondack chairs, and so much more from wood that he finds in his backyard and neighboring yards in Chatham County. Check him out and start your Christmas shopping early with locally made woods crafts that everyone on your Christmas list can use and will love.
In addition to a variety of natural meats, all these farmers markets have a wonderful selection of locally grown vegetables, fruits, fresh cut flowers, potted plants, delicious baked goods, jams, preserves, cheeses, and so much more.
Saxapahaw Music Festival and Market, in downtown Saxapahaw, is over for the year. Thanks to all the vendor, musicians, volunteers, guests, and the wonderful town of Sazapahaw for a great season.
Restaurants
Angelina's Kitchen located in Historic Downtown Pittsboro provides only local products to create wonderful Greek creations. Check out their delicious daily specials made with fresh seasonal ingredients. We are proud to provide a growing variety of meats to for Angelina's.
Our Neighborhood School and Pizzeria, located in Historic Downtown Pittsboro is proud to offer inside seating. Visit them for an amazing Italian meal or delicious pizza made with Lilly Den products in a Tuscan Style atmosphere.
Carolina Brewery and Grill Pittsboro, located in the Lowes shopping center is celebrating fall with an Octoberfest, September 25 at their Pittsboro location. Mark it on your calendars and join us for fall food, beer, fun, music, and market vendors.
For more frequent updates on farm happenings check us out on Facebook!