There Is A Farmer In All Of Us: Donate Today To Young Farmers Summer Camp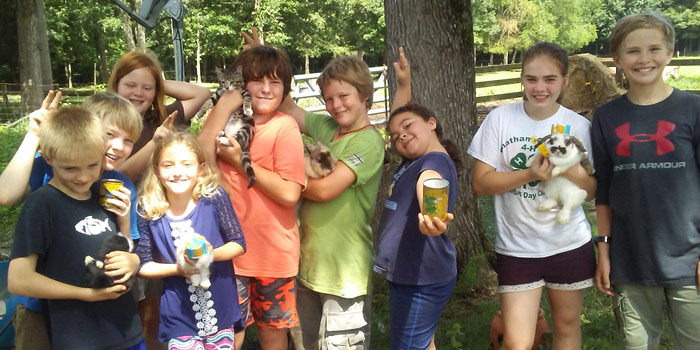 At Lilly Den Farm we believe that there is a farmer in all of us.
We think every child should have a chance to learn the art and wonders of farming. That is why we offer 3 weeks of Lilly Den Farm's Young Farmers Summer Camp.
Young Farmers Summer Camp
At Lilly Den Farm's Young Farmers Summer Camp kids will learn about sustainable agriculture by milking cows, feeding pigs, collecting eggs, working with goats, feeding poultry, caring for babies, working in the garden, and more.
Young farmers will learn how to make cheese, yogurt, butter, and ice cream, as well as other nutritional food that come straight from the farm. Farmers will also learn how to make traditional crafts, play with science, and solve problems.
How You Can Help
Unfortunately, the cost to go to summer camp is more than some families can afford. It is mine and Tucker's goal to make it possible to send all kids to farm camp regardless of income and/or transportation.
But we can not do it alone. We need you help!
We are looking for donations to help send kids to camp.
$275 sends a kid to summer camp for a week.
No donation is too small. The more money we raise the more kids we can give farm camp scholarships to.
Thank You Dinner and Farm Tour
Tucker and I will have a Farm Tour and Dinner at Lilly Den Farm for all donors on June 30th at 7:00. It will be our way to say thank you for making it possible for all kids to find their inner farmer.
Donate below and you will receive an email with an invite to our Thank You dinner and tour.
Thank you for taking the time to read this blog post. Stay tuned for all the money we have raised and pictures of our Young Farmers this summer!