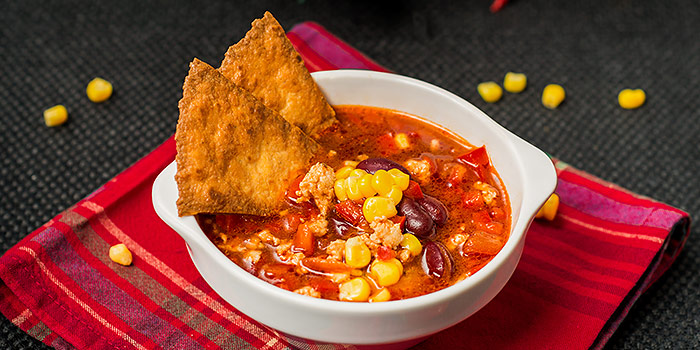 Here is a wonderful and easy recipe. It is perfect when feeding a crowd!!
Total prep and cooking time: 15 minutes
1 lb. Ground Beef
1 Packet Taco Seasoning
2 Cans Stewed Tomatoes
1 Can Corn
1 Can Pinto Beans
1 Can Black Beans
1 Small Jar Salsa
1/2 Cup Ranch Dressing (Optional)
Sautee ground beef and add taco seasoning. Add all other ingredients and stir. Serve with shredded cheese, sour cream, and tortilla chips. Enjoy!