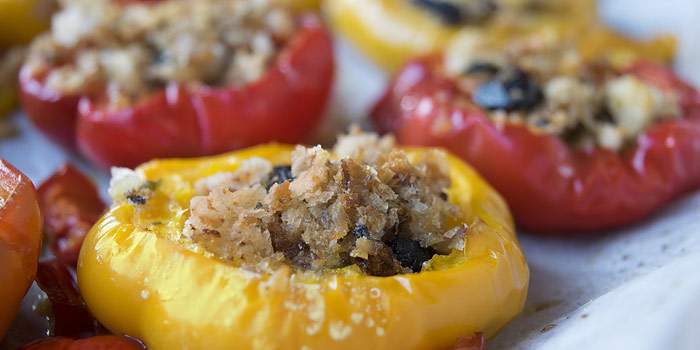 Hot peppers include cayenne, jalapeno, and habanero.
Peppers make a great addition to cold salads, sandwiches, stir fries, roasts, soups, and casseroles.
Larger varieties can be stuffed with rice and ground beef. Remove stem and seeds, stuff cavity with meat and rice. Mold rice and beef into a ball by adding a raw egg, place in baking dish. Cover and cook slowly until rice and meat are cooked. Eat or discard pepper (depending on your tastes), the meat and rice will have a delicious pepper taste.