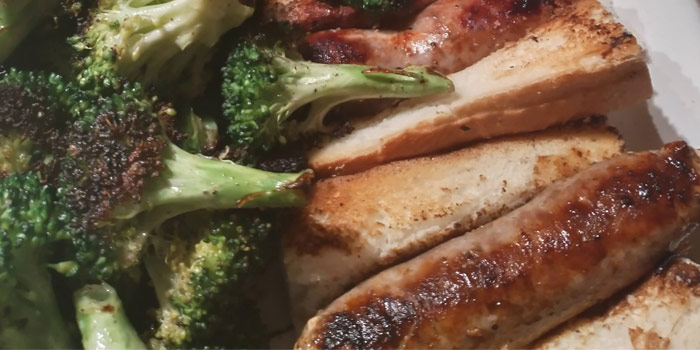 Sometimes grilling outside can be a total pain in the butt.
Grilling in the rain is never really fun. Grilling in the bleating sun can simply suck. And let's be real, sometimes we just want to watch a show while cooking dinner.
Beer brats in the oven is a great go to meal that is quick and easy but never disappoints.
Prepping your Brats
Preheat your oven to 400⁰ and make sure your rack is in the middle of the oven.
The key to delicious beer brats is taking the time to marinate the brats in beer before you cook them. Any will work but keep in mind the more flavorful the beer the more flavorful the brat.
Marinate the brats in beer for at least 30 minutes. (The longer the better). Once marinated, place your brats on top of your favorite sauerkraut in a cooking pan or sheet that is sprayed with cooking spray or lined with tin foil or payment paper for easy clean up. Be sure to space your brats for a more even cooking.
Cook the brats for 10 minutes before you flip them over and cook for an additional 8 minutes. Let rest for 10 minutes. Serve with your favorite mustard and hoagie roll.