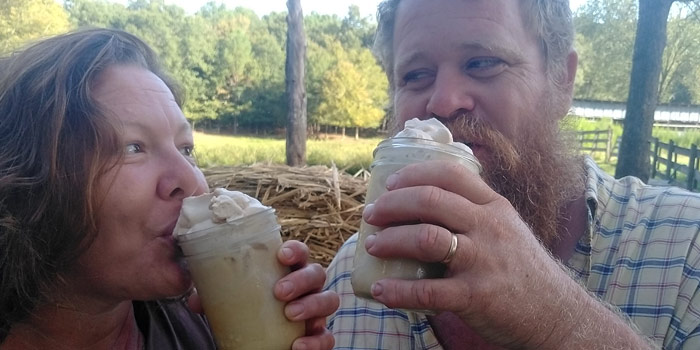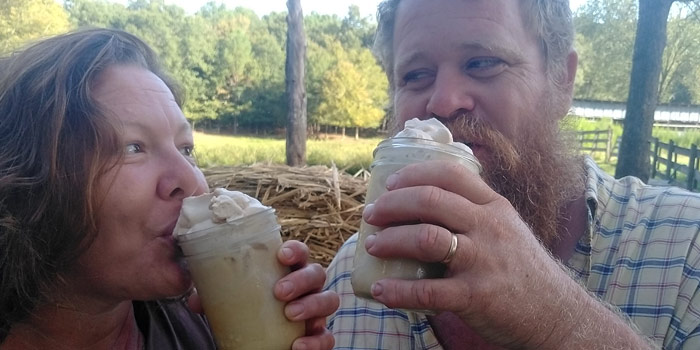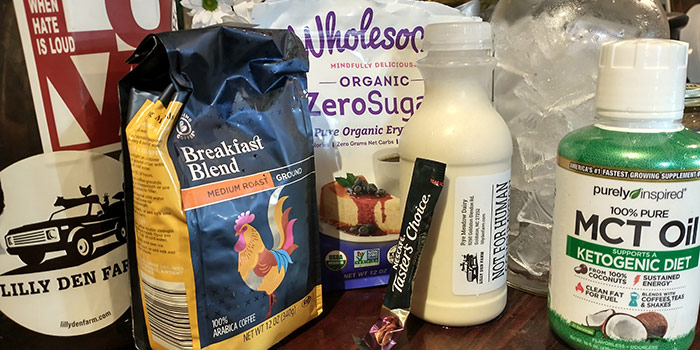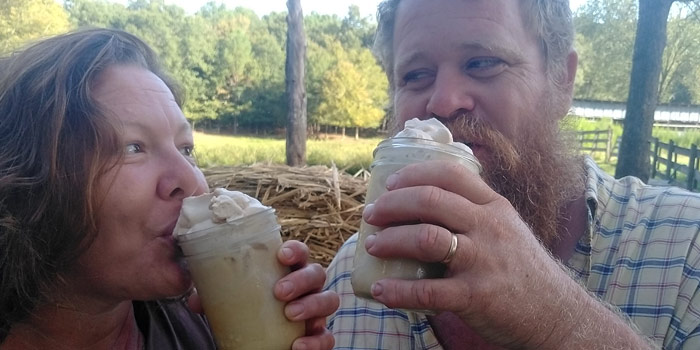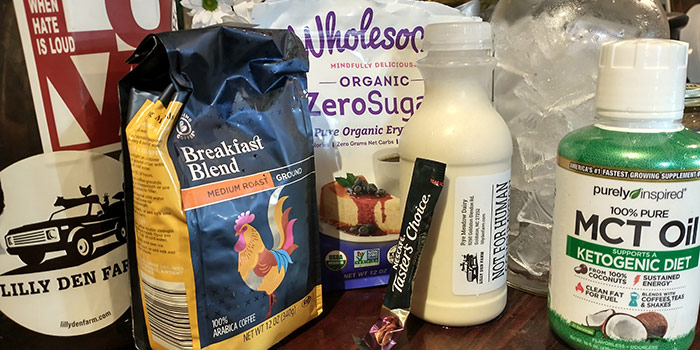 Lilly Den Farm Keto Whipped Coffee
There is no need to go to the coffee shop when you can make this decadent coffee treat in no time at home. With a few simple ingredients and a couple of minutes you can be relaxing with the one you love enjoying guilt free whipped coffee that I promise will put you in a good mood and attract all the positive energy!
Ingredients
2 TBSP Instant Coffee
2 TBSP Keto Granulated Sugar Substitute
2 TBSP hot water
1/2 Cup + 2 TBSP Lilly Den Farm Heavy Whipping Cream
1 Cup Iced Coffee
Directions:
Combine instant coffee, sugar substitute, and hot water into a small bowl and mix to dissolve all ingredients. Set in the freezer to cool quickly. Use a mixer with a whisk attachment to whip the mixture adding a 1/2 cup heavy cream for a minute or two until it becomes thickened and light in color.
Pour ice, iced coffee, MCT Oil, and 2 tablespoons of heavy cream into a cup and top with the whipped coffee mixture. Mix it in with a spoon, and enjoy!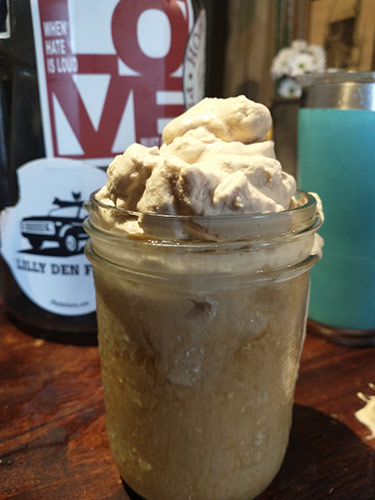 Recipe Tips for Making the Best Keto Whipped Coffee:
The easiest and fastest way to whip your cream and coffee is with a stand or hand mixer. You'll get those beautiful whipped peaks!
You'll need to use instant coffee to make the whipped coffee high test or decaf. Both will work great, but don't use drip coffee.
You can leave out the iced coffee and just pick a keto-friendly milk to pair with the whipped topping.
This is enough for two servings so find someone you enjoy spending time with and enjoy this guilt free treat together!