July 4th Bundles Are Here! Get Yours Today!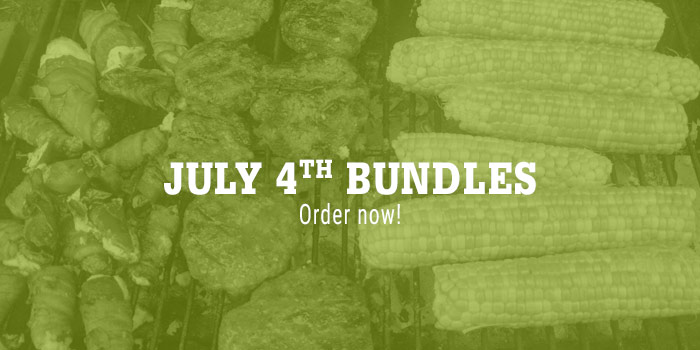 Grill local this summer and reserve your July 4th Grilling Bundle today!
Pick up at the Pittboro Farmers' Market Thursday, July 2 from 3:00-6:00 and the Carolina Brewery and Grill in Pittsboro, Friday, July 3 from 4:00-7:00.
Farm pick-up and special delivery available.
Bundles available while supplies last. Order today to guarantee that you have local meat for your summer time celebrations.
Check out our price list.
July 4th Bundle
Set Your Budget & Build Your Bundle:
Chicken Wings
Leg Quarters
Drumsticks
Boneless Thighs
Whole Chicken
Steaks (Ribeye, NY Strip, Sirlion, Flat Iron, London Broil, Eye of Round)
Ground Beef
Other Beef and Chicken Cuts Available