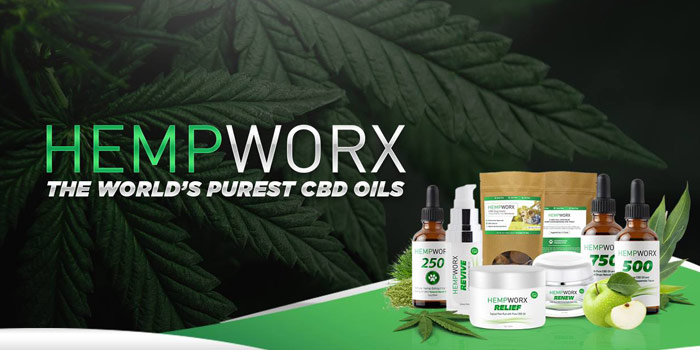 HempWorx products are made from industrial hemp plants grown on Kentucky farms.
Cannabidiol (CBD), a constituent that naturally occurs in industrial Hemp, is just one of over 85 cannabinoids that is identified in the cannabis plant. The oil is CO2 extracted resulting in a solvent free, pure extract.
There are 11 Hemp-Derived CBD products in the HempWorx brand. These products consist of 6 Tinctures, 3 Topicals, and 2 Pet Products which all utilize CO2 Extracted Hemp Oil. There is a have a 30 day money back guarantee so it's risk-free!
The expert team of researchers, chemists, and product formulators use CO2 extraction with the oils. The raw materials are then dried to remove pathogens, molds, and heavy metals. This gives the customers high quality hemp extracts.
All of the products meet the "Federal Legal Limit" of 0.3% THC by dry weight.
Every single batch produced undergoes third party testing to ensure that the safety, quality, and potency of the products upholds to company standards. Testing includes:
Gas Chromatography Tests
Certificates of Analysis
Potency Tests
Antimicrobial Tests
What HempWorx CBD Oils Help:
Mental and Brain Health: Full Spectrum Hemp Oil affects principal cannabinoid receptors in the brain promoting a healthy state of mind.
General Health: Full Spectrum Hemp Oil has incredible benefits and may improve overall wellness.
Healthy Balance: Full Spectrum Hemp Oil may help restore healthy balance to the endocannabinoid system.
HempWorx CBD oil is the most concentrated, purest CBD oil. It's used sublingugal (under the tongue), to get maximum consumption rate! HempWorx has an extremely high absorption rate, because the CBD is absorbed into the blood stream immediately.
HempWorx 500mg CBD Oil are great for most people.
(Children, babies, dogs/cats, adults with minor issues and/or muscle aches, etc.) Most people do great with the 500 and will never need the 750.
I recommend trying the 500 first to see how it works for you!
500 Bottle 1 serving (20 drops) is 10 mg
Start "small" servings at first. Don't begin with a full serving.)
750 1 serving (20 drops) is 15mg.
HempWorks oils are available in two flavors – Peppermint and Natural. They do not use any artificial sweeteners or flavoring.
HempWorx has both Full Spectrum Hemp Oils available that contain trace amounts of THC to help our customers achieve the "Entourage Effect". Additionally, you can purchase a "THC FREE" version of the oils if you are subject to regular drug screening.
HempWork oil is produced on Kentucky farms using Organic methods and is free of GMOs, synthetics, fillers, and other harmful ingredients.
HepWorx is so confident in our oils that we give you a 30 day empty bottle refund policy. If you change your mind within 30 days of ordering, send it back and we'll refund your purchase.
HempWorx for Pets
HempWorx offers 2.5mg Dog Treats and 250mg Bacon Flavored Hemp Oil available.
HempWorx Dog Treats are soy free, corn free, and grain free.
HempWorx Pet Products are all made in the USA and are free of any artificial ingredients.
HempWorx Dog Treats are Beef Flavored, and our 250mg Pet Oil is Bacon Flavored.
These products activate the CB2 receptors for your furry friends. By activating these receptors, studies have shown that it can help optimize overall health and balance.
Interested in becoming a HempWorx affiliate? Get more information.
Also check out additional products from My Daily Choice that help promote a healthy lifestyle.
FDA Disclaimer:
These statements have not been evaluated by the Food and Drug Administration. These products are not intended to diagnose, treat, cure or prevent any disease. MyDailyChoice, Inc. assumes no responsibility for the improper use of and self-diagnosis and/or treatment using these products. Our products should not be confused with prescription medicine and they should not be used as a substitute for medically supervised therapy. If you suspect you suffer from clinical deficiencies, consult a licensed, qualified medical doctor. You must be at least 18 years old to visit our website and make product purchases. We do not make any health claims about our products at MyDailyChoice. Before taking our products, it's wise to check with your physician or medical doctor. It is especially important for people who are: pregnant, chronically ill, elderly, under 18, taking prescription or over the counter medicines. None of the information on our website is intended to be an enticement to purchase and may not be construed as medical advice or instruction. The use of any of our products for any reason, other than to increase general health & wellness, is neither, implied nor advocated by MyDailyChoice, Inc.