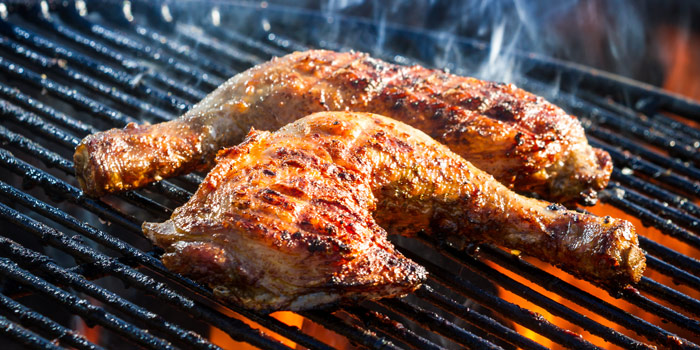 If you ever lived in Upstate New York you know what Cornell Chicken is.
Dr. Robert Baker, a Professor Emeritus of the Department of Animal Sciences at the New York State College of Agriculture and Life Sciences at Cornell University, created the Cornell Chicken recipe to help local farms sell more chicken and to offer his community and out-of-this-world bbq chicken plate that would keep people coming back for more.
One bite of his Cornell Chicken recipe and you will know why it has been such a success and has become a Central New York speciality.
Ingredients
2 Lilly Den Farm roaster chickens
Marinade
1 Egg
1 Cup vegetable oil
2 Cups cider vinegar
2 TBSP salt
2 TBSP poultry seasoning
1 Tsp freshly ground black pepper
Directions:
Spatchcock (remove back bone), half or quarter the chickens.
Prepare the marinade. Place the egg in a food processor and process to mix or beat well with a whisk. Work in the oil, followed by the vinegar, salt, poultry seasoning, and pepper.
Pour Marinade over chicken and let sit for 2-24 hours.
Arrange the chickens on the grill grate, bone-side down and grill until the chicken halves turn a rich golden brown and the meat is cooked through, 15 to 20 minutes per side.*
*Chicken is done when you insert a meat thermometer into the thickest part of the thigh—it should read 170 degrees.