5 Reasons to Buy your Meat From a Local Farmer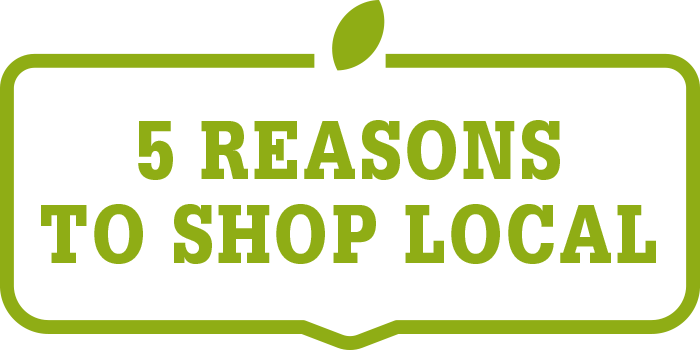 Be Healthier
Knowing where your meat comes from and how it is raised leads to a healthier lifestyle. Getting to know your local farmers and knowing their practices will ensure that you are buying and consuming foods that are free from added hormones, antibiotics, preservatives and/or chemicals.
Helps local Economy
Buying your meats from your local farmer keeps your money in your community. Shopping local keeps 4 times the money in your community's economy compared to shopping at chains.
Keeps Farmers in Business
Buying from your local farmers helps keep farmers in business. There are less and less small family run farms, the backbone of what built America. Without your support we are more likely to end up with factory farms.
Greater Appreciation
Knowing where your food comes from and the work that goes into producing it gives you a greater appreciation. This day in age we can get lost in the ease of our food system and take it for granted.
Save you money
Believe it or not buying meat from your local farmer can save you money. Set a menu and budget and talk with your local farmer. Purchasing only what you need will stop you from wasting uneaten food. Also, check to see if your farmer sells meat in bulk. If you have the freezer space buying a lot of meat at one time will significantly chop down the price per pound.
3 Ways to Buy Meat from Lilly Den Farm that will fit your Budget and Freezer
Join our CSA
Our CSA is extremely flexible with different share sizes to fit your budget and meat needs. We have multiple weekly pick up locations. You pick your meats and best of all if you miss pick-up because life happens you pick-up a double share the following week. You have nothing to loose. Join today!
Meat Bundles
If picking up weekly just doesn't fit into your crazy schedule we have a variety of Meat Bundles. Ranging from $150-$250 we give you a variety of beef, pork and chicken that will stock your kitchen freezer for a month at a time. Delivery is available, too. Order today!
Bulk
Have a chest freezer? We sell quarter, halves and whole cows, pigs and lamb. We also sell chicken in bulk whole and cut up. All bulk orders include process, packaging, and free delivery. Order today!