2015 Lilly Den Farm October Newsletter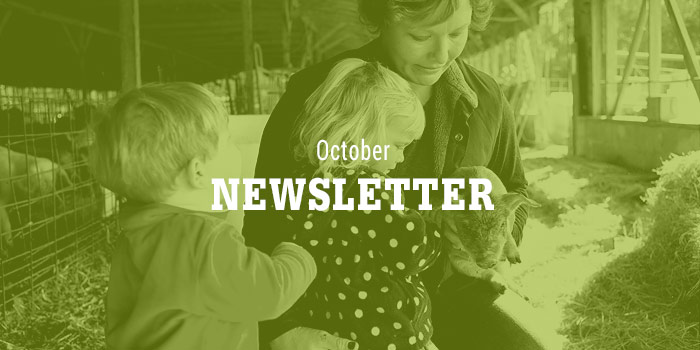 Happy Fall from Lilly Den Farm. There is lots going on on the farm this time of year!!
Now accepting Thanksgiving and Christmas turkey orders!
To reserve you turkey today email us and include your name, size of turkey, and pick up location.
Pick-Up Dates and Time
Saturday, Nov 22 at Carolina Brewery and Grill in Pittsboro from 11:00-2:00
Saturday, Nov 22 at Little Hen in Holly Springs from 6:00-7:30
Wednesday, Nov 25 at the Special Pittsboro Farmers Market at Main Street Station (2:00-5:00)
Pick up at Lilly Den Farm by appointment
(We will send out an email 2 weeks before thanksgiving confirming your pick up location) Bring a cooler when you come to pick up your turkey because it will be fresh. Standard white turkeys are $4.99 per pound Heritage breed turkeys are $6.75 per pound Payment is due in full the day of pick up. We accept cash, check or credit cards.
Now taking special holiday cut orders!
A lot of people like special cuts for the holidays. For example, standing rib roast, Prime Rib, large fresh hams, leg of lambs, etc.. If you are in the market for a special cut of meat email us your order as soon as possible so we can be sure to make it happen.
New for Christmas!
We will have Christmas geese this year. We don't have very many so if you would like to reserve one let us know as soon as possible!
Now accepting new Fall CSA members.
CSA Share Size
We offer three different share sizes, Small ($20), Medium ($30), Large ($40) and X-Large ($50). The weight of the meat for each share will vary depending on the cuts you will receive that week. For example, if you are signed up for the $30 CSA, one week you might get a pound of ground beef and a rump roast. On the following week you may receive one pound of sausage, a steak and a piece of chicken. If you decided on the $40 share you would receive additional cut of meat that week.
All CSA shares, regardless of size, will be able to choice from beef, pork, chicken, veal, and goat. We almost always have beef, pork, and chicken. Due to the small size and high demand of goat and veal we will make it available as often as possible. CSA member will get to choice what variety and cuts of meat they would like for the week depending on meat availability.
Drop-off Locations
Pittsboro Farmers Market at Market Commons Thursday 3:30-6:30
Carolina Brewery and Grill on Saturday from 10:00-1:00
We will continue to drop off CSA on Thursday and Saturdays throughout the winter months.
CSA Information
Meat: Depending on the share size you choose, you will receive that amount of meat each week you pick up. The quantity of meat will vary depending on the variety and cuts of meat you choose. You are welcome to include into your meat share any meat we have available. You can mix and match variety of meats to fill your weekly share. If you are unable to pick up your meat share you can pick it up the following week. Because our products are frozen we are able to hold your share until you are able to pick it up.
Call or text (919)-356-5330 or email us with questions or orders.
Don't forget you can find us in Pittsboro every Thursday and Sunday, year round to stock up on meat.
Visit us at The Pittsboro Farmers Market on Thursdays from 3:00-6:00 at Main Street Station
– OR –
The Carolina Brewery and Grill in Pittsboro on Saturday from 9:00-1:00.