2010 Lilly Den Farm November Newsletter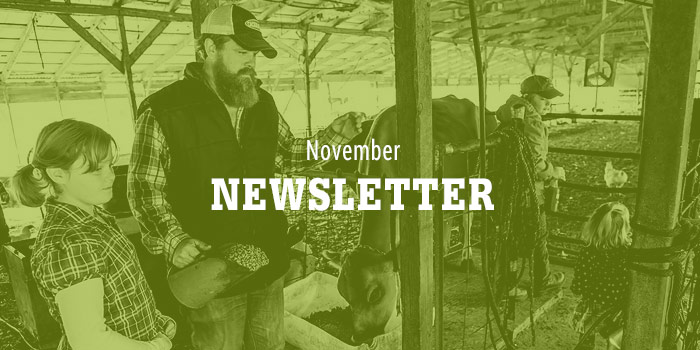 Thank you to everyone one for a wonderful farmer's market season. Next week will be our last week at the markets. However, there is a special Day before Thanksgiving Market the Carolina Brewery Wednesday, November 24 from 8:00am to 12:30pm. We will also be at Angelina's Kitchen on Thursday afternoons from 5:00pm-6:30pm and The Carolina Brewery, Saturdays from 11:00am-12:30pm handing out shares to our CSA members. We will have our coolers full of meat for everyone to purchase. This is a great way for us to be able to supply quality meat to our community throughout the winter. Special orders are always encouraged. Contact Tucker via email or cell phone (919)-356-5330.
Our Products
Unfortunately we will not have any more pork until after December 2. However, we have a large variety of beef and veal for all your holiday weekend needs. If you would like to place an order before Thanksgiving contact Tucker at (919) 356-5330 or email us to ensure that you get the cuts and variety you are looking for. We will have thanksgiving orders ready for pick up at the Carolina Brewery the Saturday and Wednesday before Thanksgiving.
We continue to pick up all the brewer's grain from Carolina Brewery to feed our pigs and other animals. Our pigs are happy and full on local grains and our steers are feed this delicious grain as they are in their finishing stage. Receiving the brewers grain had been a wonderful asset to Lilly Den Farm and we can't thank the owner of the brewery, Robert, and his brew crew for being so wonderful to work with.
Animal News
Unfortunately we have had a minor chicken catastrophe on the farm. Our dog, who doesn't care for chickens, managed to get in to the chicken coop and proceeded to kill 50+ of our laying chickens. Needless to say we will not have eggs to provide you with throughout the winter. Our egg production should be back up and going come spring. We are sorry for any convenience. To make sure that an event like this does not happen again we hot-wired around the chicken barn. Molson is petrified of hot wire and has not been near the barn since.
CSA
A very special thank you to all of our CSA members. We could not be any happier with how smooth the first third of the CSA went. We are lucky to have such a wonderful group of people to work with. We hope you are enjoying being a part of our CSA as much as we are enjoying it. As always, if you have any questions, concerns, needs, or special requests contact us at any time.
Finding our Products
Our products are available any time for purchase at Lilly Den Farm in Goldston. Come check us out! We're also available at these establishments.
Restaurants
Angelina's Kitchen located in Historic Downtown Pittsboro provides only local products to create wonderful Greek creations. Check out their delicious daily specials made with fresh seasonal ingredients. We are proud to provide a growing variety of meats to for Angelina's.
Our Neighborhood School and Pizzeria, located in Historic Downtown Pittsboro is proud to offer inside seating. Visit them for an amazing Italian meal or delicious pizza made with Lilly Den products in a Tuscan Style atmosphere.
Carolina Brewery and Grill Pittsboro, located in the Lowes shopping center is celebrating fall with an Octoberfest, September 25 at their Pittsboro location. Mark it on your calendars and join us for fall food, beer, fun, music, and market vendors.
For more frequent updates on farm happenings check us out on Facebook!