Order Your Super Bowl LIV Bundle Today!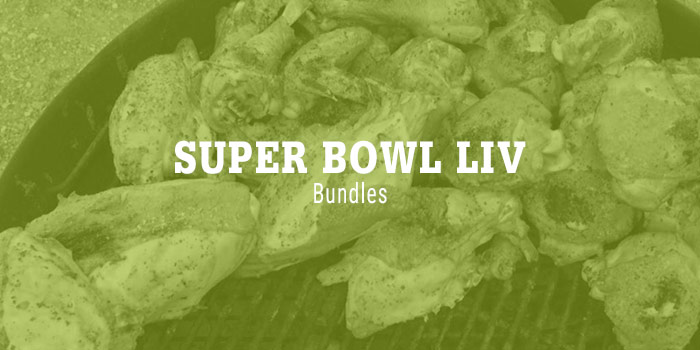 Order your Super Bowl LIV bundle today and pick up at the Pittsboro Farmers' Market on Thursday, Jan. 30th, the Carolina Brewery on Saturday, Feb 1st, or at the farm.
All bundles come with these simple recipe cards for easy and delicious super bowl snacks:
Chicken Wings: (Grilled, baked, or fired wings with the perfect blue cheese)
Pork Roast: (Pulled Pork Sliders)
Ground Beef: (15 min Chili)
Ground Sausage: (Sausage Dip)
Stew Beef: (Perfect for Pulled Tacos)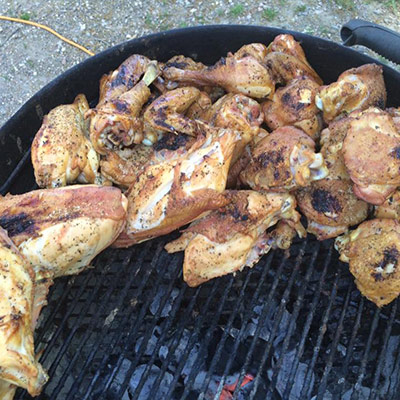 Chicken Wings
Chicken Wings:
Marinate 6 lbs of chicken wings in salt, pepper, garlic powder, chili powder, and 1 cup of apple cider vinegar for 2-24 hours. Place wings over heat on the grill to crisp them. Then move away from heat and smoke for 45 minutes or until meat starts falling off bone.
Blue Cheese:
In a food processor blend one cup of mayonnaise with 3 fresh garlic cloves, fresh cracked pepper, a teaspoon of salt, and 3/4 of a half ounce blue cheese container. Slowly pour in buttermilk until desired thickness. Top with fresh cracked pepper and the rest of the blue cheese.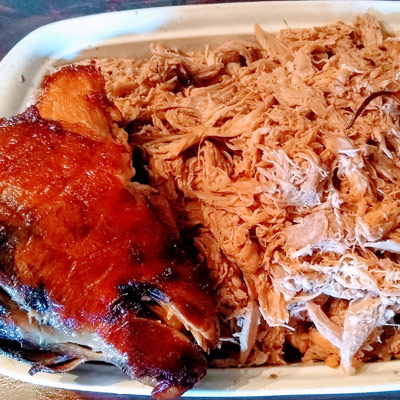 Pulled Pork Sliders
Season your pork roast with salt, pepper, garlic powder, chili powder, paprika, a pinch of cumin, and any other additional spices you desire. Place in your Crock-Pot and pour a cup of your favorite barbecue sauce over top. Set on high and low cook 6 to 8 hours. When done pull pork with a fork and serve with a side of your favorite barbecue sauce. To add heat to your pulled pork add a couple dry cayenne peppers into the crock pot.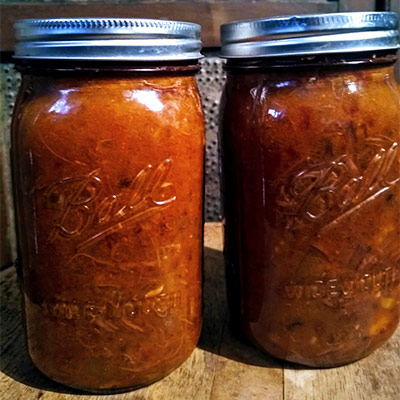 Simple Chili
Take one onion and one bell pepper and a tablespoon of canola oil until softened. Add ground beef and seasoned with homemade taco seasoning or a taco seasoning packet. Add a jar of your favorite salsa, a can of black beans, a can of pinto beans, a can of white corn, a can of petite diced tomatoes. Stir and simmer. Serve with sour cream, shredded cheddar cheese, and tortilla chips.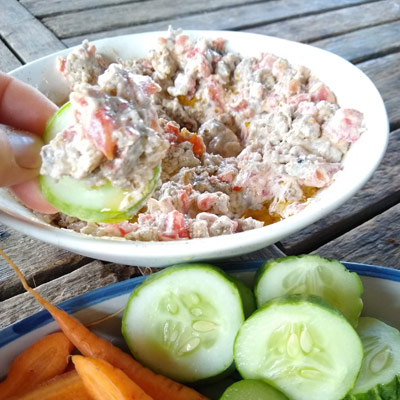 Sausage Dip
Sauté a pound of loose sausage until cooked. Add a stick of cream cheese and a can of Rotel diced tomatoes and chilies. Stir until the cream cheese melts and everything is blended and heated through. Serve with tortilla chips or fresh diced veggies.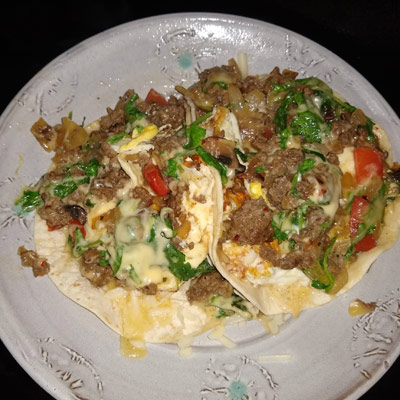 Pulled Beef Tacos
Season beef stew meat with homemade taco seasoning or your favorite taco seasoning packet and a splash of water. Cook on high in Crock-Pot for 6-8 hours or until meat pulls with a fork. Pull beef and serve with your favorite taco sides like lettuce, tomato, shredded cheese, sour cream, taco shells, etc.
Build Your Own Bundle
Products are limited. First come first serve.
Order Your Bundle
To order call or text Mackenzie at (919) 356-3150. You may also email us your order.