No milk… still ;( but lots of sausage links ;)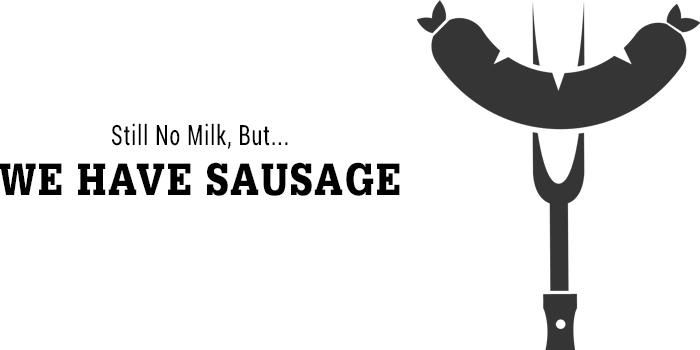 I wanted to update you. We still have no milk but we continue to make progress. It seems to be a waiting game but we are being patient and doing this right. Thanks for hanging in there and being patient with us!!
On a bright note… We now have bratwurst, kielbasa, mild Italian and hot Italian sausage links!!!!!! If you have a chance come on out to the market today or Saturday and stock up.